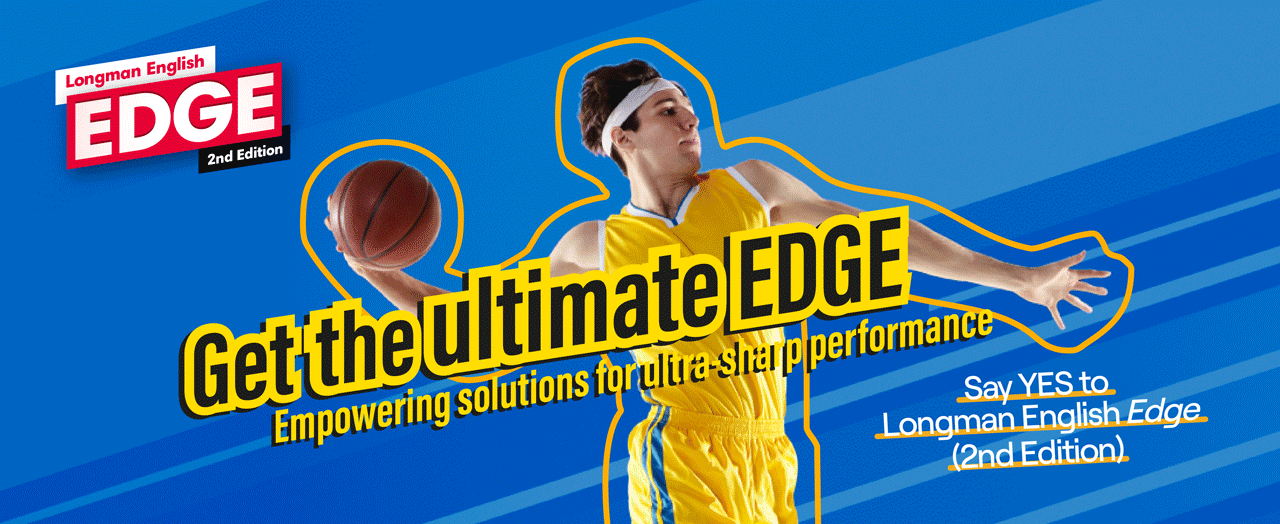 Your opinions matter! If you have a question about our new course, please feel free to leave us a message.
Or you can read the following frequently asked questions and see if a fellow teacher shares your concern!
Frequently asked questions
Q: How does the new edition support the preparation for DSE?
A: We have infused DSE elements into the course. For example, most comprehension questions are written in DSE-style to give our students early exposure to the question types, e.g. the cloze in every comprehension section. The teaching of the four skills is also carefully chosen and arranged so as to prepare students with the essential skills needed for achieving outstanding results in various DSE papers. What's more, the writing task is designed to prepare students for DSE-style writing, covering the major text types that often appear in public exams, e.g. speech (2022 DSE Paper 2 Q4 & Paper 3 Part B2 Task 10); letter to the editor (2022 DSE Paper 2 Q5; 2021 DSE Paper 2 Q2); story (2022 & 2020 Paper 2 Q8; 2019 Paper 2 Q9). And the preparation for the elective part of the English language curriculum will remain a focus of our DSE preparation with our 'Learning English through …' modules.
Q: How does this series cater for learner diversity?
A: We understand that most teachers are concerned with catering for learner diversity in reading passages. While our core Student Book offers two reading texts of varying lengths, there are also simplified versions (with simplified comprehension practice) for students who need extra help. Students who are able to stretch themselves could choose to complete the Level-up! Comprehension Sheets (which feature extra questions) or challenge themselves with a completely different advanced reading text. Teachers can select different texts depending on the reading level of their students.
Q: What digital resources are there to support teaching and learning?
A: You'll find plenty of digital resources on the one-stop digital platform Pearson English Connect (PEC). For a start, you'll find eBooks that can be used for lesson preparation or classroom teaching. You can also download a wide variety of teaching resources, such as assessment papers and PPTs, all designed to reduce preparation time so you can teach off-the-page without the need for hours of preparation in advance.
There are also plenty of SDL materials such as videos and interactive auto-marked exercises (covering exercises in the print book and more!) that you can share with students before class as a kind of flipped classroom activity, or after class for self-learning purposes. To further support your teaching, there are real-time analytics to help you track your students' learning progress and gain insights into where your class stands, or who might need a little extra help.
Q: Is values education included in the new edition?
A: Yes, positive values or attitudes are highlighted at various points in a unit, like the reading texts or before students speak or write. The questions in the Values Corner of the reading texts are supported with worksheets that guide students towards completing meaningful self-reflection and a simple write-up. There are also separate Values Education Project Worksheets that can be used in cross-curricular teaching for a more holistic learning experience.
Q: Would this series support a blended classroom?
A: Yes! With our one-stop digital platform Pearson English Connect (PEC), you can easily access eBooks, download teaching resources, share resources with students, as well as get real-time analytics on their learning progress in one single place — making it so much easier to switch between different digital components and facilitate an effective blended classroom.
Q: Is the new digital platform fee-based?
A: It comes with the school adoption of the series. Teachers will each get an account, as will students – upon purchase of the Student Books.
Q: Our school is using Google Classroom. Is it necessary for us to use your digital platform instead?
A: PEC has Google Classroom built into its system. You can check out resources on our platform and then share them directly on Google Classroom with just one button. There is no need to download the resources onto your local drive before sending them out. The transition from PEC to Google Classroom is seamless.